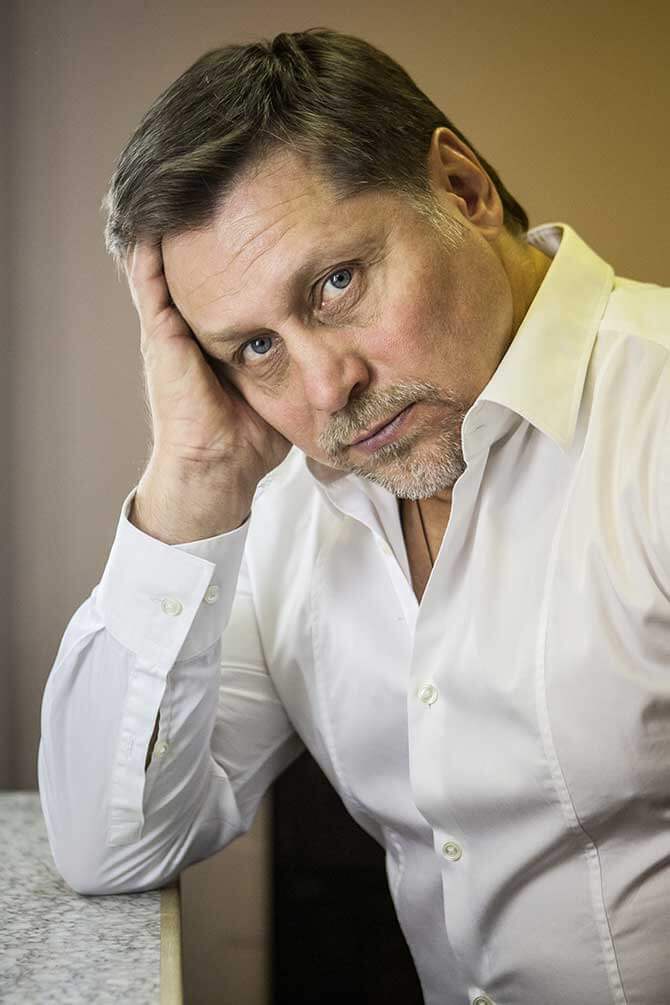 Gediminas Taranda
General Director
Honoured Worker of the Arts Industry of the Russian Federation
"Man of the Year " 1997
Badge of Honour "Silver Cross" for Religion, Culture and Science
Knight of the Diaghilev Order (1st degree) for Contribution to the Development of Russian Culture
Knight of the Order of St. Stanislaus (3rd degree) for Preservation & Revival of Russian Ballet Traditions
President of the first Moscow International Festival of Ballet "Grand Pas"
Olympic medal – Vancouver and London – For the Promotion of the Olympic Movement
Медаль Брянской епархии Русской православной церкви Святого благоверного князя Олега Брянского 1 степени «В благословение за усердные труды во благо русской православной церкви»
Winner of the "Golden Muse" for Popularization of Russian Culture in Bulgaria
Лауреат премии «Держава» «За патриотизм и неоценимый вклад в экономику России»
Действительный член Международной Академии Информатизации при ООН
Actor, choreographer, director, the legend of the Bolshoi Theater…
The first performer of roles in ballets "The Golden Age" and "Raymonda" (choreographer Yuri Grigorovich)
Gediminas Taranda is respected worldwide for his theatrical works and social and charitable endeavours.
Gediminas first found fame as a Principal Dancer with the Bolshoi Theatre. He starred and premiered "The Golden Age" and "Raymonda", both choreographed by Yuri Grigorovich.
For the past 25 years, he has been the Artistic Director of the Imperial Russian Ballet Company.
In 2002, he was President of the first Moscow International Festival of Ballet "Grand Pas" which is now an official annual city ballet festival held in Moscow. Gediminas has produced and choreographed many performances and productions including the Nika awardwinning movie starring Alexei Nemov, former Olympic gymnast, "Swan Lake on Water" in the Olympic pool in Beijing, "Opera Mania" and "Symphonic Mania" in France. He was the organiser of cultural events for the Russian team at the Olympic games in Athens, Torino, Beijing, Vancouver and London, for which he was awarded an International Olympic Committee medal
He has appeared on numerous television programmes including the "The King of the Ring" charity boxing competition, Ilia Averbukh's "Ice Age" where he danced on ice with Irina Slutskaya, the world champion and Olympic figure skating medalist.
Gediminas has organised international charity events and participated in promotions dedicated to the fight against AIDS and cancer worldwide. Never one to rest on his laurels, Gediminas Taranda will continue to delight followers of the Arts with new ideas and projects.