Carmina Burana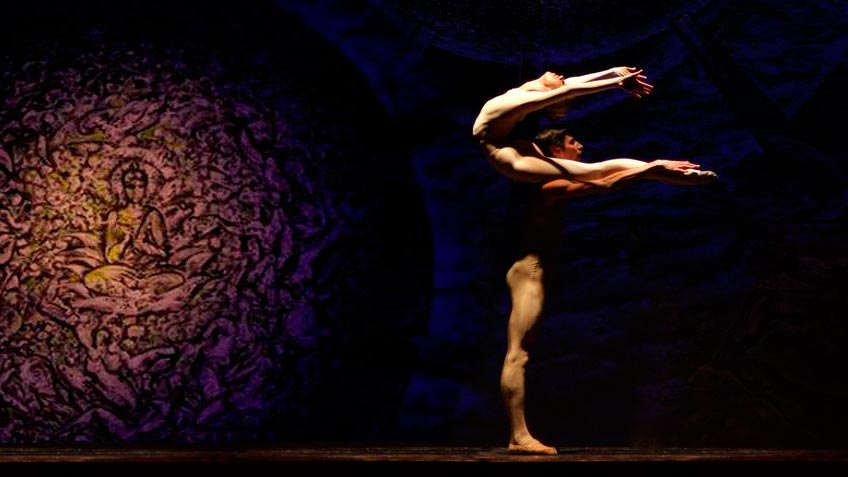 Imprint
About ballet
Gallery
Carl Orff (1895-1982)
Choreography – May Esther Murdmaa
Score by Gediminas Taranda
Scenography – Andrey Zlobin
Costume designer – Anna Ipatieva
Great German composer Carl Orff was born and died in Munich at the age of eighty-six. Orff's works were very multifaceted, he can be called a "theatre man".
Written in 1934 during a few weeks, the scenic cantata "Carmina Burana" – a music bestseller of the 20th century – turned the Wheel of Fortune in the Carl Orff's life and brought him international fame. In the composer's creative biography, this event was a "second birth" – with "Carmina Burana", he wished to restart the list of his works.
The symbol of the cantata was the famous picture "Wheel of Fortune" reproduced on the first page of a manuscript. In the miniature depicting the Wheel of Fortune, human figures are visible: one is ascending upward, the second one is situated at the top, the third one is flowing down and the fourth one is outstretched below. The inscription confirms that: «regnabo-regno-regnavi-sum sine regno» (I will reign- I reign – I reigned – I am without a kingdom).
The plot of the scenic cantata is largely due to this spectacular allegorical symbol. The Wheel of Fortune in motion – the image of the prologue and the epilogue – frame the action of the three scenes: 1) Spring, 2) In the tavern, and 3) Court of Love, which consist of twenty-three scenic texts about love and spring, satirical songs and some hymn stanzas.
A uniform motion – the motion of the Wheel of Fortune – is the main structural element of the whole composition, which keeps all the construction works in good order.